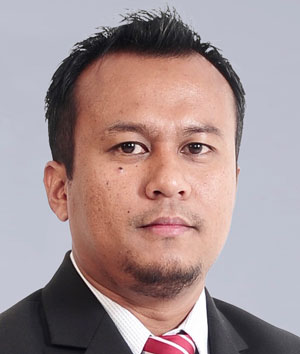 Mohd Zainal Abidin Ab Kadir
Professor, Centre for Electromagnetic & Lightning Protection Research, Advanced Lightning, Power and Energy Research, Universiti Putra, Malaysia
Biography
1. Site Measurement & Analysis for Improving Lightning Performance of 500 kV Transmission Line
2. Insulation Characteristics of GFRP Crossarm Subjected to Lightning Impulse Testing

Prof Zainal received his BEng and PhD from Universiti Putra Malaysia and University of Manchester, respectively. He is a Fellow of Academy of Sciences Malaysia and Fellow of the IET as well as an IEEE Power & Energy Society Distinguished Lecturer in lightning and high voltage engineering. He has authored or co-authored over 400 journals and conference papers. His research interests include high voltage engineering, lightning protection, electromagnetic compatibility, power system transients and renewable energy. Currently, he is Chairman of the NMC of IEC TC 81 (Lightning Protection) and Local Convener of CIGRE Malaysia C4 on System Technical Performance.
1. Lightning is the major source of power outages in Malaysia, contributing to 70% of system trippings. Soil characteristics and earthing arrangement play a key role in achieving low tower footing resistance, which is directly proportional to backflashover occurrence and transmission line performance. This presentation reviews the outcomes of new earthing arrangements aimed at enhancing tower footing resistance and impedance. These improvements are now being investigated and studied in 500 kV networks.
2. Worldwide application of glass fibre-reinforced plastic composite crossarms requires further understanding and improvement in this material, which is exposed to local climate and pollution. Attention has focused on lightning and impact of resulting transient overvoltages. This presentation presents results of lightning impulse testing on GFRP crossarm samples that show external insulation strength reduces gradually with length. Observation post-breakdown shows that mechanical strength of the material can be jeopardized.
Sessions: